Producing high quality, accurate, and original tech content at scale is the #1 marketing challenge for hi-tech brands
[It sounds simple, but it's not.]
It's difficult to find writers with hands-on expertise and deep technical knowledge. And your developers and engineers simply don't have the time.

While tech experts have practical experience, they are not marketers and lack the necessary writing skills to deliver compelling, well-written content.

A single writer or expert cannot meet your demand to produce at the scale and cadence you need.
IOD serves some of the most well-respected brands in cloud, DevOps, data engineering, cybersecurity, and AI, creating meaningful tech content that strengthens your brand and converts traffic into quality leads.
Our agile teams of vetted tech experts and professional editors work together to build you a rich content library: technical blogs, white papers, ebooks, tutorials, product comparisons, thought leadership, and more.
"IOD has become an invaluable partner to our tech marketing team. IOD's production of high-quality, technical content supports our efforts to stand out from the competition by establishing us as experts and thought leaders in the Kubernetes industry. Their streamlined work process and production team ensure the cadence and consistency needed, resulting in high-intent traffic to our blog."
Victoria Oiknine


Director of Marketing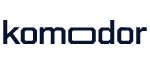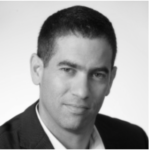 "All of the experts IOD provides us are technical people, and sometimes their knowledge is even deeper than ours. We wouldn't be able to write the level of deep tech content that IOD does."
Jonathan Kaftzan


VP Marketing & Business Development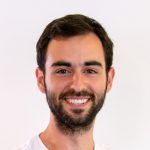 "IOD produces the highest quality of technical posts, driving more engineers to our blog."
Ran Ribenzaft


Co-Founder & CTO
"IOD has proven a professional and valuable content creation partner. From kick off to content delivery, their engagement, willingness to learn and explore and overall results exceeded our expectations. Having the ability to understand our state of mind, ecosystem and technological environment was the foundation of IOD's success with us."
Roee Froman


Product Marketing Manager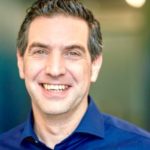 "Tech content is a core piece of our marketing strategy, and it is a continuous challenge to be able to produce the volume and quality of content we need in-house. I have been working with IOD Cloud Tech Research for years, in various roles at different companies, and they have helped me build and sustain a high-quality and relevant deep tech content cadence for our readers. When working with the IOD team, I know I can always trust that they will deliver what I need."
Rafi Kretchmer


VP Product Marketing
"IOD is a powerhouse for technical content. The quality and speed of the IOD team is unmatched. They are true experts in the industry and have established a very robust content creation process. The entire team is a pleasure to work with, and extremely efficient."
Jordan Morgan


Communications Manager
"Finding an agency capable of delivering quality content on cloud, data, and DevOps-related topics has always been a challenge, but IOD was quick to grasp and align with our content needs. IOD turned out to be our one-stop shop for expert-based content with an impressive network of seasoned tech experts, writers, and editors, plus an awesome account management team that made sure we always knew where we were at. IOD has been a true asset to the Cloudzone marketing team."
Liran Meir Frenkel


Head of Marketing and Digital Sales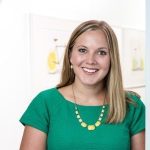 "We have been working with IOD for years and have been highly impressed with the quality of work they produced. They have been a great extension to our team."
Trisha Paine


Head of Marketing Programs, Cloud Security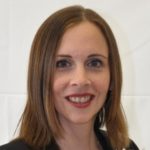 "I get a team of experts and editors who provide me with any quantity of blog posts I need that month, not to mention a wide array of topics IOD experts can write about. (Amazon cloud, Azure, and even specific NetApp technologies)."
Gali Kovacs


Director of Cloud Revenue Marketing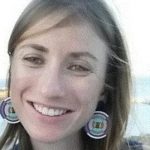 "IOD has helped us bring good quality technical content for our blog and resources. I would definitely recommend them."
Czesia Glik


VP Marketing
״From blog posts to white papers, IOD is delivering high-quality tech content that brings results to our marketing team at Vulcan, and value to our prospects.״
Gal Gonen


Director of Marketing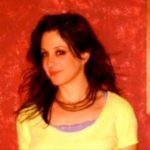 "Each post is well-researched, detailed, reviewed thoroughly and delivered on time. I would recommend their services to anyone looking to enrich their cloud content marketing strategy."
Jessica Eisenberg


Senior Global Campaigns Manager
"We've been working with IOD since 2018. During that time they've created high quality content that fits our needs no matter what kind of topic — and security topics can be quite diverse. Their experts and editors are highly professional. The dialogue they've created with our internal experts and marketing department have been invaluable. While we had content already on our site, IOD's reliable expert-based content has significantly boosted our marketing efforts and cadence."
Nir Genison


Head of Marketing
"After meeting IOD at an AWS event, we decided to reach out about their services because we were in need of some deeply technical cloud articles for our blog, to complement the more story-driven posts we were creating in-house. IOD has shown us a depth of knowledge in the AWS Cloud discipline, executing on their promise of expert-based content. From extensive research to delivering topics to the actual writing itself, IOD's work is professional, thorough, and worth the investment." Read the case study with logz.io
Victoria Kouyoumjian


Senior Director, Partners Marketing